Saddler Stitch fly veil - Black & White
Saddler Stitch Fly Mask - Black & White
Pénélope Leprévost Collections 
> Product description
Product description
Saddler Stitch Fly veil - Black & White
Pénélope Leprévost Collections 
New shape, new material for our Fly veil. Let's keep the assets and add up an even more anatomic shape, keep the elastic ears and our iconic saddler stitch.
The anatomic shape fits the horse head.
A bigger and wider part behind the ears : even with the anatomic headpiece bridle (like our Point Sellier bridle and Luxe bridle), the fly veil stays put. Its wider shape on the lower part makes it not flying to the wind.
The emblematic horse logo is still on the front of the fly veil, and a white saddle stitch with a matching piping are giving its final look.
Full size (also fits large ponies). 
Machine Washable 30°. No dryer.
Associated products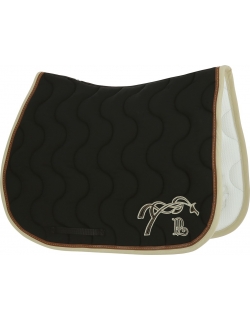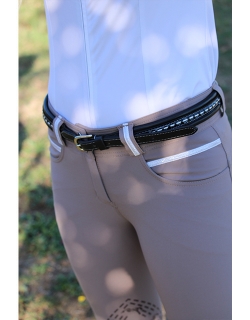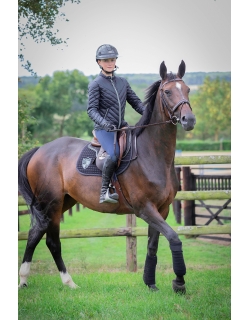 €59.40
Regular price
€99.00
-40%