Strass Saddle pad - Navy and white
Strass Saddle pad - Navy and white
Pénélope Collections
> Product description
Product description
Strass Saddle pad - Navy and white
Pénélope Collections
This saddle pad is ideal for competition days or to be chic at the stables. It has a quilting with small squares (instead of the traditional waves). The Strass saddle pad is contoured by a white saddle stitch braid, characteristic of the brand, as well as sewn silver strass.
It also has two strap loops for good saddle and saddle pad support. The inner lining is made of Bamboo fabric for these hypoallergenic properties which protects your horse's skin and avoids irritation and improves evacuation of sweat during work.
The logo of the brand is embroidered in small on the left side of the girth loop, in white.
Only available in horse size.
Also available in black and caramel
Composition: Exterior : 100% Polyester;
Padding: 300gm Polyfill 100% Polyester + 15mm PU foam
Lining: Polyester
Associated products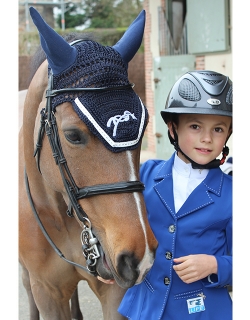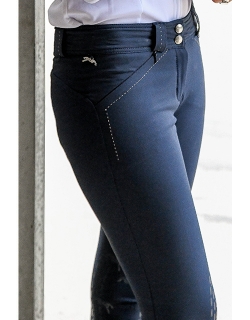 €90.30
Regular price
€129.00
-30%