Product description
Airswift Airbag Protection vest
Pénélope Leprevost 
"Very comfortable and reassuring to ride my young horses" 
Pénélope 
Made to combine safety with good looking, the Penelope airbag protection vest is born !
This Protection Vest Airswift matches to every rider's expectations, for anyone wishing to ride safely by staying elegant and fancy.
It can be used during training or competitions.  
The vest closes quickly thanks to a front zip and it has two elastic bands on each side for the greatest confort. The refill is hidden in a pocket on the front. The Penelope Logo is embroidered with silver threads on the left side of the chest. 
Light, 1.3 kg only, it will fit any rider's look.
Airswift vest has the C-protect Air – Airbag system and inflates in less than 0,1 second. It gives an extra protection on the neck with a 2 cm added when inflating. It gives a back and front airbag protection. A back protector is included in the vest. It is made in France.
It has a 250 mbars pressure on the whole chest and protects the thorax, abdomen and back (from neck to coccyx). 
The Airswift vest includes the vest, a 50 CC CO2 cartridge and a saddle strap. 
To learn more about the Airswift vest, we invite you to consult the product manual, available HERE 
To view the EU Declaration of Conformity, go HERE
Normes CE 2016/425, protocole CRITT SL AMC-011 et GEG-001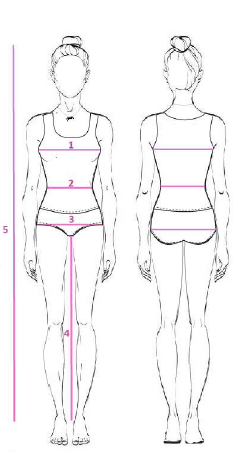 Top - Women
UNIVERSEL

JUNIOR

XXS
XS
S
M
L
XL
FR
12/14 yo
34
36
38
40
42
44/46
DE
Junior
32
34
36
38
40
42/44
IT
Junior
38
40
42
44
46
48/50
GB
Junior 
6
8
10
12
14
16/18
1. 

CHEST SIZE (cm)

79-81
81-83
84-87
88-91
92-95
96-99
100-103/104-107
2. 

WAIST SIZE (cm)

62-63
63-65
66-69
70-73
74-77
78-81
82-85/86-90
3. 

HIP SIZE (cm)

84-86
87-89
90-92
93-95
96-99
100-104
105-109/110-114
Associated products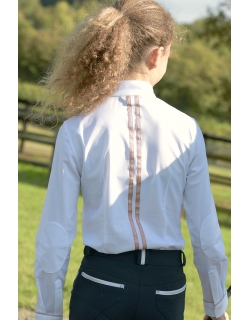 €49.50
Regular price
€99.00
-50%